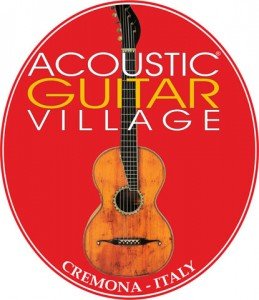 Inside Cremona Musica International Exhibitions and Festival Cremona Fair-Italy
September 23rd-24th-25th 2022 (opening hours for visitors: 10am–6pm)

Everythig will be organized following the Regulation Protocol anti Covid-19, for visitors, relators and musicians

Friday 22nd – Saturday 23rd – Sunday 24th, in the Masterclass room 1:
MASTERCLASS OF LUTHERIE FOR ACOUSTIC GUITAR, classical and modern, teachers: Masters LEO BUENDIA (Argentina) and TREVOR GORE (Australia)
for information and registration:
info@armadilloclub.org / tel. +39 0187 626993 / +39 0372 598011
Download registration forms on the dedicated page
Sunday 24th, in the Masterclass room 2:
INTENSIVE MASTERCLASS FOR MANDOLIN, teacher: Master CARLO AONZO
for information and registration:
giulia.alliri@gmail.com
info@accademiamandolino.com
Friday 22nd – Saturday 23rd – Sunday 24th, in the ACOUSTIC GUITAR VILLAGE AREA:
EXHIBITION OF LUTHERIE, IMPORT, PUBLISHING, ACCESSORIES FOR CLASSICAL AND MODERN ACOUSTIC GUITAR AND OTHER PLUCKED AND PLECTRUM INSTRUMENTS, with the presence of the best luthiers and acoustic guitar brands. Special Ukulele Village area and Charango.it desk
The Acoustic Guitar Village exhibition area is located at the entrance to Pavilion 1 of Cremona Musica (Fiera di Cremona, Hall 1)
HISTORICAL EXHIBITIONS – SPECIAL EVENTS:
Historical exhibition "Sound Essences, stories of trees, woods and guitars"by the master luthiers Leonardo Petrucci and Martina Gozzini in collaboration with Rivolta Family
Historical exhibition "The Bergamo guitar lutherie" by the master luthier Lorenzo Frignani. On display are historic guitars from the Bergamo and Brescia schools.
"Music is our life" exhibition of ethnic instruments from the world, collection of Maestro Bruno Brunetti.
On display are ethnic chordophones, both plucked and bowed
– Cremona Mandolini in Mostra
Events and activities dedicated to the mandolin, little-great string instrument.
Artistic direction by Master Carlo Aonzo with the cultural advice of Master luthier Lorenzo Frignani.
Event coordinated by Alessio Ambrosi and Ass.Cult.Armadillo APS
– Ukulele area
Exhibition area dedicated to the little Hawaiian 4-string instrument, with stage performances
– Charango Present!
Meetings, performances, seminars, presentations starring the Charango, the small 10-string Latin American instrument. Coordination by Monique Mizrahi with the presence and activities of Achille Zoni, Mario Cardona, Valentina Badoino. Desk with instrument in display and presentation of the activities of the organization charango.it.
– 6th Meeting "The Guitar in 19th Century" the Italian instrument in the European development contest, ideated and coordinated by M°Francesco Taranto, with the collaboration of the Conservatory "Gaetano Braga" of Teramo. Guests: Sandro Volta, Philippe Villa, Federico Paci, Tatjana Vratonjic, Simone Onnis, Francesco Taranto, Giacomo Parimbelli, Gualtiero Nicolini. Performance of "ChitOttocento Ensemble" on original period instruments
In-depth programs of the special events can be found at the following page: Conferences – Workshops – Events
PROGRAM ON THE LIVE MUSIC STAGES
There are 3 live stages: Open Stage (outdoor) – Live Stage (outdoor) – Classic Stage (Ponchielli Hall, inside the AGV Pavillon)
FRIDAY SEPTEMBER 22nd
OPEN STAGE
from 10am to 6pm
will be the scene of numerous performances that will see the acoustic guitar and other stringed instruments dialogue with accordions, accordions, bagpipes and wind instruments for spectacular performances of acoustic world music.
Performers: Michelangelo Buccolini, Gavino Loche, Riccardo Ascani, Orchestra Popolare dei Mandolini, Trio Folkoinè
LIVE STAGE
from 10am to 6pm

"New Sounds of Acoustic Music" contest for solo solo guitarists (fingerstylists and flatpickers), songwriters and acoustic bands
Performing, at 11am: Mattia Fiore (solo guitarist), Alessandra Formica (solo guitarist), Tommaso Doglia (solo guitarist), Ivan Ruggeri (solo guitar), Alvise Nodale (songwriter), Luca Valenti (songwriter), Tami (songwriter), Stefano Migneco (songwriter), "Drastic Over" (acoustic band), Alessandro Cescutti & Matteo Accaria (acoustic band)
Call for attendance at 10 am
Jury by: Andrea Carpi (Fingerpicking.net), Reno Brandoni (Fingerpicking.net), Marino Vignali (ADGPA), Martina Gozzini (Miniera Acustica), Matteo Bergamini (Taylor Guitars), Letizia Canale (Acus-sound), Jackie Perkins (guitarist-songwriter), Alberto Grollo (guitarist), Chris Jenkins (luthier), Alessio Ambrosi – Sara Kismet Del Bubba (Acoustic Guitar Village / Armadillo Club)
Performance of Marco Giovanni Ferrario and Frey (winners New Sounds 2022 edition)
CLASSIC STAGE (Ponchielli Hall)
from 10am to 6pm:
–Concerts-showcases available to master luthiers
–Performances of various ensembles and plucked orchestras
Performers: Trio Mai Hayashi, Toru Kobayashi, Katsumi Nagaoka (Giappone), Ensemble Mandolinistico Estense, Gruppo mandolinistico torinese
FRIDAY SEPTEMBER 22nd at 9pm
AUDITORIUM OF THE MUSEUM OF THE VIOLIN
Special Night at free admission until seats are available.
Performances of:
LUCA ZANETTI (accordion)
ROBERTO FABBRI (Ramirez Guitars)
CARLO AONZO (mandolin)
CHRISTIAN SAGGESE & EDIN KARAMAZOV (guitars and lute)
Presentation and Cremona Musica Award to AMALIA RAMIREZ
Amalia Ramirez is the descendant and heir of an over 100-year-old tradition in the production of classical guitars. His ancestors made the Ramirez brand famous throughout the world, thanks to close collaborations and synergies with artists such as Andrés Segovia. 140 years of history which today are also celebrated with the launch of the new Auditorio guitar and an entire new guitar line.
The company, founded in 1882 by Josè Ramirez I, saw the commitment of Amalia Ramirez for 40 years, one of the first women to enter the world of guitar construction, and today sees, under her supervision, her nephews Cristina Ramirez and José Enrique Ramirez as continuers of this family saga of luthiers. Ramirez guitars are instruments admired and owned by great concert players, in whose hands they shine with aesthetic and sound marvels. It is an honor for Cremona Musica to award this lady, descendant of a famous family and excellence in the worldwide guitar lutherie, with the Cremona Musica Award 2023.
SATURDAY SEPTEMBER 23rd
OPEN STAGE
from 10am to 6pm
will be the scene of numerous performances that will see the acoustic guitar and other stringed instruments dialogue with accordions, accordions, bagpipes and wind instruments for spectacular performances of acoustic world music.
Performers: Gavino Loche, Alessandro Formenti, Giovanni Baglioni, Ilaria Fantin, Andrea Casta (violin) & Antonio Cortesi (cello), Trio fisarmonica & organetti Massidda-Piredda-Pira "Il ballo sardo", Jackie Perkins, Trio Quiròs, Marco Manusso, Roberto Bettelli, Eleonora Strino, Dario Fornara
LIVE STAGE
from 10am to 6pm
10° ITALIAN BLUEGRASS MEETING
concerts, showcases, meetings, workshops by bluegrass musicians
Performers: Danilo Cartia Band (Danilo Cartia, Stefano Santangelo, Luca Francini, Aldo D'orrico, Giuseppe Romagno) – Dalmasso Gang (Marc Dalmasso, Rèmi Dalmasso, Eric Nicolino, Luca Girardi) – The Broken Trio (Alex Lloyd, Gaia Bevilacqua, David Park) – San Brulli Stringband (Samuel Flora, Andrea Laudicina, Riccardo Biondi, Luca Minzon, Federico Pavan) – Outcast Trio (Leonardo Di Giacomo, Aimone Gronchi, Dario Lantero) – Genny And Throwstone Boys (Genny Ferro, Marco Patteri, Gianmaria Vicenzoni, Lorenzo Guadagni, Vittorio Martinelli, Fabio Pretti) –The Bluegrass Truckers (Pino Siviero, Antonio Esposito, Maurizio Chiorra, Elio Arlandi) – Best Before War (Silvia Nicoletti, Giorgio Alfano, Elena Mirandola, Marco Pandolfi, Matteo Bertaggia, Andrea Cerè) – Fourgrass (Roberto Poltronieri, Marco Scabbia, Luca Boaretti, Davide Zabbari) – Bononia Grass (Giovanni Stefanini, Chiara Vecchi, Gian Luca Naldi, Alex Ricci, Pedro Judwkoski) – Pino E Gli Erranti (Pino Campanelli, Stefano Gustinelli, Sergio Minelli) – New Country Kitchen (Anchise Bolchi, Marco Pandolfi, Edoardo Martinez, Andrea Moneta) – The Crossroad Pickers (Claudia Ferronato, Luciano Tortima, Stefano Bonato, Alessandro Chiarelli, Stefano Santangelo) – Almost True Bb (Corrado D'angelo, Luca Minzon, Samuel Flora, Federico Pavan, Nirvano Barbon) – Dark Mountain Boys (Aldo D'orrico, Giuseppe Romagno, Pino Ninni) – Spaghetti Grass Band (Fabio Ragghianti, Mauro Puliti, Manolo Cacciatori) – The Bluegrass Baby (Matteo Strazzolini, John Santoro, Bruno Muzzin, Marco Blasig, Giovanni Di Lena)
coordination by Danilo Cartia 
partners:  Martin Guitars – Deering Banjo Company
Watch the presentation video
CLASSIC STAGE (Ponchielli Hall)
from 10am to 6pm:
– Concerts, showcases available to master luthiers
– Meeting with the music from South-America through the wonders of the charango, performed by Monique Mizrahi, Achille Zoni, Mario Cardona, Valentina Badoino, Nicola Miele
– Performances of various ensembles and plucked orchestras
Performers: Pizzico Ensemble "Suzuki" del Piemonte, Orchestra a Plettro Sanvitese, Orchestra a pizzico di Roquebrune-Cap Martin (Francia)
– Conference "The Guitar in 19th century" curated by M° Francesco Taranto
"CREMONA MUSICA DOWNTOWN"
CONCERT IN THE HISTORICAL CENTRE OF CREMONA
Federico II° Courtyard, near palazzo Comunale, opposite Piazza Duomo
from 9pm to 12pm
Performances of
CARLO AONZO & PAULO SA' (Italian and Brazilian mandolins)
LA TOSCANINI NEXT ORCHESTRA (orchestral ensemble)
GIOVANNI BAGLIONI (fingerstyle guitar)
CHARANGOS JAM with Monique Mizrahi, Achille Zoni, Mario Cardona, Valentina Badoino
SUNDAY SEPTEMBER 24th
OPEN STAGE
from 10am to 6pm
will be the scene of numerous performances that will see the acoustic guitar and other stringed instruments dialogue with accordions, accordions, bagpipes and wind instruments for spectacular performances of acoustic world music.
Performers: Roberto Bettelli, Mauro Caprile, Tiziano Palladino mandolino solo, Orchestra of Guitars Liceo Musicale P. Gobetti from Omegna (VB) directed by Prof. Angela Centola, Riccardo Galardini, Federico Maddaluno & Eduardo Robbio, Happy Traum (US), Tech 21 Trio, Marco Baxa & Cristiano Gallian, G-Rex Guitar Ensemble directed by M° Roberto Margaritella, Alessandro Formenti, Rubber Band Trio with Giorgio Fairsoni, Renato Banino, Massimo "Max" Durante
LIVE STAGE
from 11am to 1pm
"Concerto Dialogato" in which the public will be able to listen to the charango live, with interactions and arrangements made specifically to show the kaleidoscopic possibilities of this small and powerful instrument. Coordination and performance of Monique Mizrahi, Achille Zoni, Mario Cardona, Valentina Badoino
from 2pm to 6pm
"CORDE & VOCI D'AUTORE"
Contest & performances by songwriters, solo and in ensemble
"DAVID CROSBY CELEBRATION"
Live performances and memories of the great American songwriter
Performers:
JACKIE PERKINS & MAX TRAPANI
STEFANO NOSEI
FRANCESCO LUCARELLI, ALBERTO GROLLO & RAWSTARS
JEFF PEVAR, Crosby guitarist and in CPR
INGER NOVA JORGENSEN
CLASSIC STAGE (Ponchielli Hall)
from 10am to 6pm
concerts-showcases available to master luthiers
– "Ukulele Lutherie and Innovation" with the presence of the ukulelist Giovanni Albini and the luthier Francesco Verginelli
– Showcase of M° Roberto Fabbri (Ramirez Guitars)
– Performances of various ensembles and plucked orchestras
Performers: Mutinae Plectri, Orchestra a Plettro Gino Neri 1898, Orchestra a Plettro Senese "Alberto Bocci", Orchestra Amici del Mandolino e allievi Istituto Comprensivo Maffucci, Orchestra Mandolinistica Città di Torino
"CREMONA MUSICA DOWNTOWN GIOVANI"
Performances of soloists and young bands from 2pm to 8pm, in the Gallery XXV April, center of Cremona
FOR INFORMATION, PHOTOS AND BIO OF ARTISTS, VISIT THE ARTISTS PAGE

Tickets for entry to the fair at a reduced cost can be purchased online at the following link:
https://acousticguitarvillage.net/www.cremonamusica.com/ticket
For accommodations during your stay in Cremona visit
https://acousticguitarvillage.net/cremona-2023/accommodation-hotels/
Technical sponsors: Acus-sound Engineering – Microfoni Neumann – Microfoni Sennheiser
Partners: Città di Cremona, Acus-sound Engineering, Bespeco, Dismamusica, Fingerpicking.net, MEI Meeting Etichette Indipendenti, Vintage Authority, Roma Expo Guitars, Woodstock Invitational Luthiers Showcase, Holy Grail Guitar Show, Osaka SoundMesse, Vancouver International Guitar Festival, Guitares Au Beffroi – Guitar Fair Magazine (Spain)
Media partner: Fingerpicking.net, MEI – Riviste: "Chitarra Acustica", "Guitar Club", "Suonare News", "Seicorde", "Pagine Musica", Charango.it